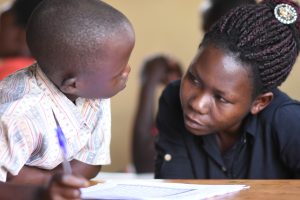 Standard from QIS for us to work towards: 4 CHILD PROTECTION: We use the UN Convention of the Rights of the Child, any children's rights charter and national laws in our country to help shape child protection
How are we achieving this standard in our organisation?
What evidence is there to show this is being achieved?
Scripture: Deuteronomy 6:1-2 New International Version (NIV)
These are the commands, decrees and laws the Lord your God directed me to teach you to observe in the land that you are crossing the Jordan to possess, 2 so that you, your children and their children after them may fear the Lord your God as long as you live by keeping all his decrees and commands that I give you, and so that you may enjoy long life.
Safety Tip for COVID-19 Do not greet ANYONE with a handshake, elbow bump or hugs. Just wave and smile at them.
Supplication for children. We pray that the children will experience God's love in a new way, as parents do everything within their ability and power to provide guidance to them. We pray that parents will give children boundaries and that the children will recognise these as actions of love.
Skill to learn/ Sport Activity: Using COVID ask the family to play this game. Make sure everyone has a piece of paper and a pen or pencil and are seated in a circle. One person at a time will take turns to lead this competitive activity. The leader asks everyone to privately write a
C- ountry for e.g Columbia, Cameroon, etc…
O – an O-Shape e.g. Sun, Watch, and Tyre
V – Any Vehicle e.g. Benz, Corona, Morris
I – Any noun that begins with the letter "I" e.g. Ice-cream, Insect, Igloo
D– A Dance move
When the leader says stop everyone, lifts their two hands. The group then compares the scores. Every one with a unique answer will get 5 points. Whenever people share the same answer they score 3 points. Take turns to lead and when each one has had a chance to lead, add up the scores.
Song – Humpty Dumpty https://www.youtube.com/watch?v=nrv495corBc. Have fun to talk about why Humpty Dumpty have great fall? Or
Jesus Loves me this I know https://www.youtube.com/watch?v=owx3ao42kwI